Welcome to Madaline's Grill, Mexican & American food!
Order now for Takeout !
(541) 548-9964
$10 Specials this week!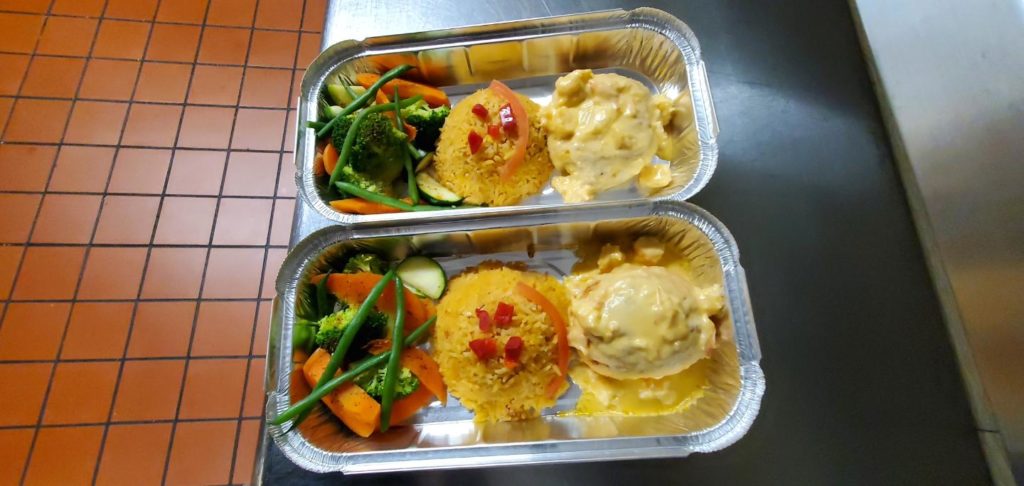 NEW!! Stuffed Sole or Stuffed Salmon w/ Creamy Lobster Sauce
served with spanish rice and vegetables
Plus our additional $10 Specials: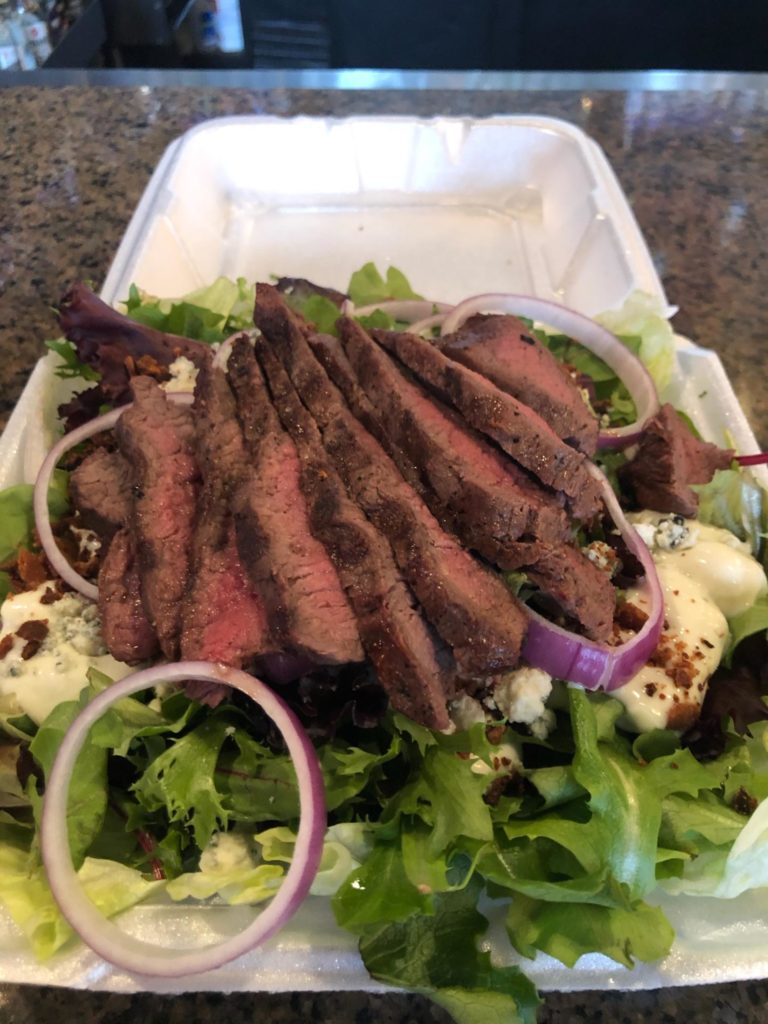 Order now for Takeout !
(541) 548-9964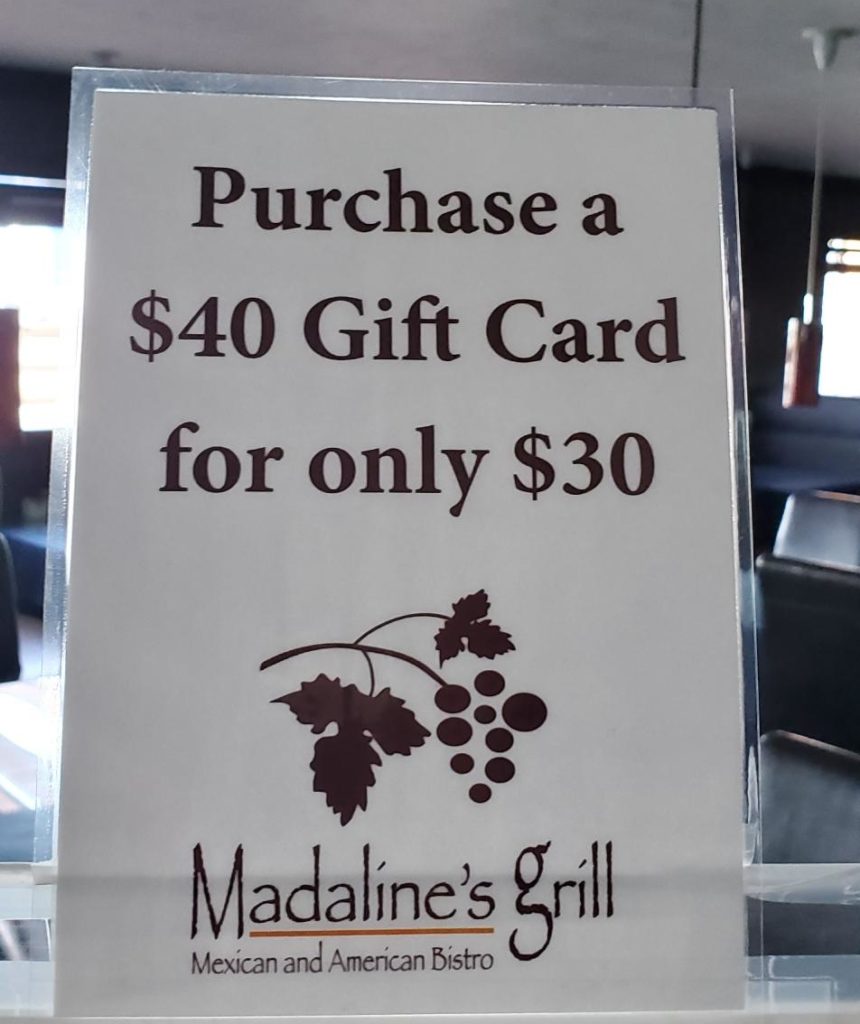 Now is the BEST time to buy a gift card from Madaline's! Buy a $40 gift card for only $30, you save $10!
Get it for yourself, for a friend, for a family member. Call now to purchase your gift card!
Due to the current impact of COVID-19, we are temporarily suspending dine-in service. We are happy to offer takeout so you can keep enjoying the delicious Madaline's favorites you know and love. 
Click here to learn more about how we are keeping our customers and staff safe during this time.
A favorite of the locals, we are a grill and steakhouse that offers classic mexican and american food that will please your palate and your wallet. Enjoy favorites such as our Seafood Chimichangas, Mexican Jambalaya or a Steak Burrito. You won't be able to pass up a steaming plate of our Sizzling Fajitas, or our juicy 16oz Ribeye Steak. In the mood for Pasta? We have a variety of delicious pasta dishes. Try our Shrimp Cannelini, or Madaline's famous Crab Mac & Cheese.  We have a decadently creamy Chicken Alfredo that will make you a fan.
Perhaps you want a little americana for your meal. We have an incredibly savory and tender Pot Roast and even  Texas Smoked BBQ chicken. Delicious!
Craving Mexican food? Enjoy our classic Carne Asada tacos, Pork Carnitas, and don't forget the Arroz con Pollo! We even make our Guacamole Fresco table-side with the freshest ingredients — you'll love it!
Come join us for lunch or dinner. We are located at:
2414 S Hwy 97, Redmond, OR 97756
(541) 548-9964
New Hours
We are open 11am – 10pm 7 days a week for Lunch and Dinner.
Lunch & Dinner at Madeline's
We have a great variety of delicious lunch options at Madeline's Grill! Our healthy salads include a Grilled Flat Iron Steak salad with creamy bleu cheese dressing, Oriental Chicken Salad, Chicken Blackberry Vinaigrette with blueberries, mango & pineapple, our Caesar salads with shrimp or chicken, or our delicious Fajita Salad.
Want something more substantial? We have the best burgers in town! Try one of our Kobe Beef Burgers and you'll agree! We have chicken and fish burgers too, as well as tasty sandwiches like a Philly Steak Sandwich, French Dip, Monte Cristo, or one of our tasty Wraps!
We love kids! Check out our Kids' menu for smaller, kid-friendly portions. Favorites like Macaroni & Cheese, Grilled Cheese sandwiches, Chicken Nugget Dinosaurs, Cheeseburgers, Tacos, Enchiladas, Cheese Quesadillas, or Burritos.